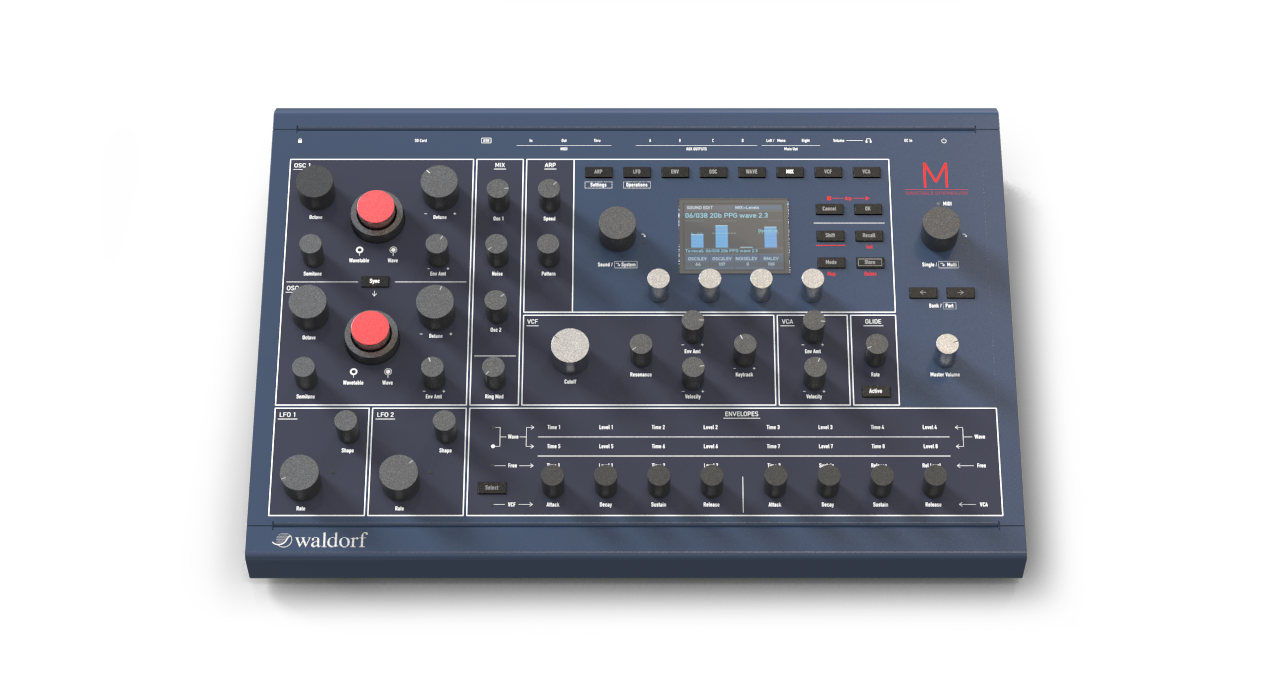 How can I update the DSP/EXP firmware of the M?
Britta
2022-12-04T21:48:55+01:00
After login to your "myWaldorf" account you can find the firmware downloads under "myHardware"
Copy the "M_DSP_Firmware.dfu" file onto the top-level of a suitable SD card.
Insert the SD card into M's card slot.
Press the Sound/System encoder to enter the System mode.
The LED on the right of the dial lit in white.
Click on the LFO button to switch to the System Operation pages.
Use the Sound/System encoder to navigate to the System Service page, where the Update DSP Firmware command is located. Use the silver display dial to select this command.
Press the OK button and follow the instructions.
ATTENTION: Do not under any circumstances turn off M while the update process is in progress. Only when prompted by the device.
A complete loss of data may occur and it will be impossible for you to make your machine work again!