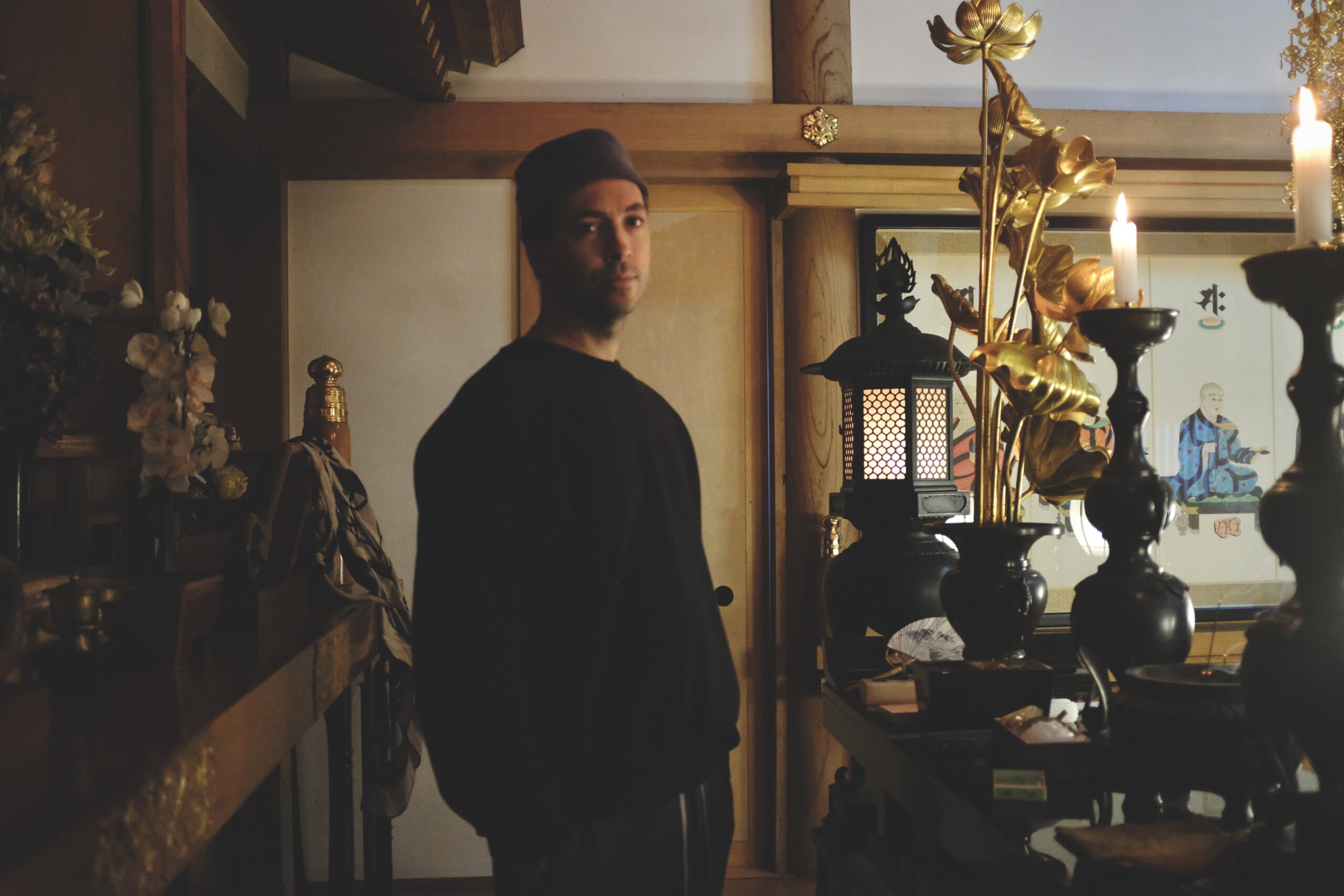 Tim Hecker
Tim Hecker is a Canadian electronic musician, producer, composer, and sound artist. His work, spanning atmospheric ambient albums such as Harmony in Ultraviolet (2006), Ravedeath, 1972 (2011) and Virgins (2013), has been widely critically acclaimed. He has released eleven albums and a number of EPs in addition to a number of film scores and collaborations with artists such as Arca, Ben Frost, Jóhann Jóhannsson, Daniel Lopatin and Aidan Baker.
Born in Vancouver, British Columbia, Hecker is the son of two art teachers. During his high school years, he played in rock bands with friends, before acquiring a sampler and working on solo material. He moved to Montreal, Quebec in 1998 to study at Concordia University and explore his artistic interests further. He initially performed internationally as a DJ and techno producer under the name Jetone, releasing three albums under the moniker. By 2001 he became disenchanted with the musical direction of the Jetone project. In 2001, Hecker released the album Haunt Me, Haunt Me Do It Again under his own name through the label Alien8. He followed with Radio Amor (2003) and Mirages  (2004).
In 2006 he moved to Kranky where he released his fourth album Harmony in Ultraviolet. He subsequently incorporated the use of pipe organ sounds which were digitally processed and distorted. The album was called the 9th best ambient album of all time by Pitchfork. For the album Ravedeath, 1972, Hecker traveled to Iceland where together with Ben Frost, he recorded parts in a church. Ravedeath, 1972 was awarded the Juno Award for Electronic Album of the Year. In November 2010, Alien8 re-released Hecker's debut album on vinyl. Live performances contain improvisations by processing organ sounds that are manipulated, with great fluctuations in volume.
In 2012, Hecker collaborated with Daniel Lopatin (who also records as Oneohtrix Point Never) on an improvisatory project which became Instrumental Tourist (2012).[16] Following 2013's Virgins, Hecker returned to Reykjavik, Iceland for sessions in 2014 and 2015, to create what would become Love Streams.[17] Collaborators include Ben Frost, Johann Johannsson, Kara-Lis Coverdale and Grimur Helgason, whilst the 15th century choral works by Josquin des Prez birthed the foundations of the album.[18] In February 2016, it was announced that Hecker had joined 4AD while Love Streams (2016) was released in April of that year.[19][20] Hecker admits to thinking about ideas like "liturgical aesthetics after Yeezus" and the "transcendental voice in the age of auto-tune" during its creation.[21]
In addition to touring with Godspeed You! Black Emperor and Sigur Rós and recording with the likes of Fly Pan Am, Hecker has also collaborated with the likes of Arca and Aidan Baker.[5][22] He has also contributed remixes to other artists, including Ellen Allien, John Cale, Isis, and Interpol.